$29.99
$165.00
FurryFriends Soothe Bed™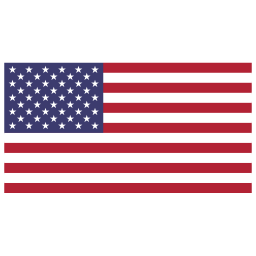 All Orders Shipping From Our US Warehouse in California! 
**Note: Most pet owners with small pets, typically prefer size medium and up, our small size is usually best suited for small cats.
Due to the global pandemic, we appreciate your understanding that orders may be delayed as our staff is heavily limited. If that's an issue, please don't hesitate to reach out to us and we will do our best to make things right 😊
VOTED #1 PET BED 2019!
Introducing the most relaxing pet bed ever produced - our FurryFriends Soothe Bed™. Crafted with premium nylon fabric and finished with a luxurious faux exterior fur, this bed was designed to put your dog's in a state of absolute relaxation.  

Why Our Dog Soothing Bed? 
Did You Know? 1 in 4 dogs experience anxiety on a daily basis. When left untreated, built up stress can lead to a severe loss of appetite, destructive behavioral problems, and a shorter life span.
The Solution? Most of the time anxiety in pets can simply be solved with a better night's rest. That's where our bed comes in. Our FurryFriends Soothe Bed™ blends coziness and extravagance all into one pleasurable sleeping experience for your beloved pets.
 Superior Comfort - Your pet's comfort is as important to us as it is to you. This is why the the FurryFriends Soothe Bed™ was designed with ultra-soft fur to mimic the warmth of a mother's fur coat, along with soft filling that offers joint and muscle pain relief.
 Eases Anxiety - The raised rim and ultra-soft fur coating create a sense of security for your pet's. This allows your pets to calm down faster and find relaxation more easily. 
 Versatile Design - Our beds fit seamlessly in any room's décor and are designed with water and dirt-resistant bottoms to prevent messes from reaching your floor.
 Easy To Clean - For added convenience, our Pet Soothe Beds are machine washable (Gentle Cycle) and dryer friendly (Tumble Dry on Low).


CUSTOMERS FURRY FRIENDS ARE LOVING IT!

⭐️⭐️⭐️⭐️⭐️ (5/5)
"OMG this bed is so beautiful! My dog just absolutely loves it! I am so happy with this purchase! Great buy for both cats or dogs!" -
Sally Y - San Francisco, CA
SIZE GUIDE
Diameter

Inches | CM

Pet Weight

Lbs | Kgs

Example Breed

S

16 " | 40CM

5lbs+ | 2.3Kgs

Puppy|  Cat

M

20" | 50CM

11lbs+ | 5Kgs

Pug | Dachshund

L

24" | 60CM

25lbs+ | 11Kgs

Cocker Spaniel

XL

28" | 70CM

40lbs+ | 18Kgs

Bull Dog | Terrier

XXL

31" | 80CM

55Lbs+ | 23Kgs

Samoyed | Chow

XXXL

39" | 100CM

65LBS+ | 27Kgs

Boxer | Retriever

Limited Time Sale

To celebrate the sale of more than 100,000 Snug Paws Soothe Bed, we cut the price 35% OFF.


***NOT SOLD IN PET STORES***


If your pet isn't cozy & happy within 30 days, we will give you your money back, no questions asked. We pride ourselves with our amazing relationship with our FurryFriends community and are excited to welcome you into it!